Saying goodbye to spring does not mean a gloomy and quiet farewell party, colorful items and personality styles will help you smoothly step into the brilliant summer day ahead.
ALPHA AESTHETIC
The digital era, the future inspiration with digital technology dominates every aspect of life, and fashion reflects that trend. Different from nostalgic vintage or disruptive Grunge , Alpha Aesthetic represents the strong egos of the technology era. Must-have items for you to pursue Alpha Aesthetic can include: leather jackets, metallic materials, large jewelry, padded shoulder tops, shoes and bags with inflated figures, …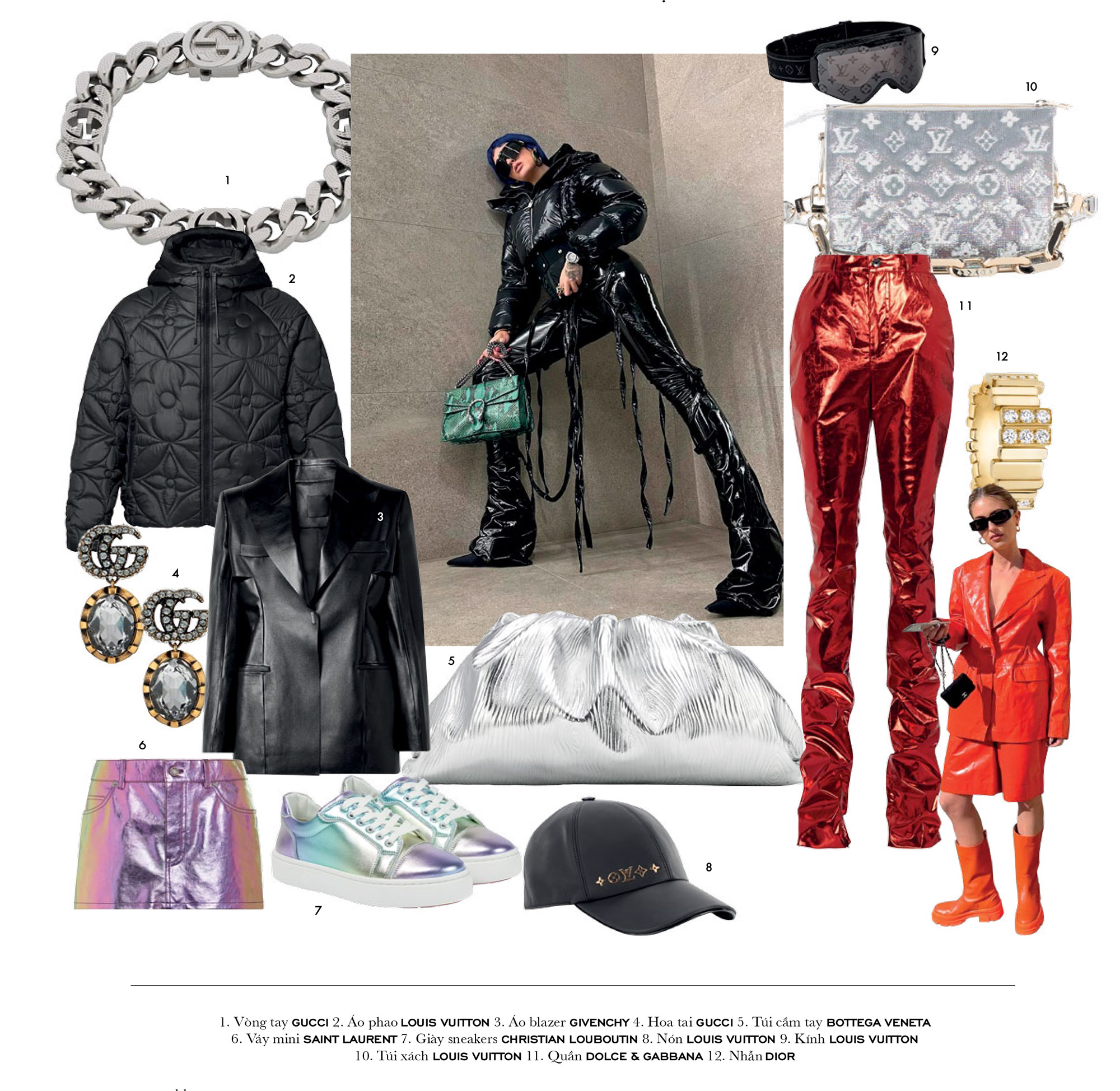 KNITTED DRESS
Casual, friendly and elegant, knitted dresses always hold an important place in the wardrobe and are constantly being transformed with cut-out details, textures and colors. In the latest fashion collections, many fashion houses introduce knitted designs with midi length, slightly spread shapes or body-hugging pencil designs. Kitten heels, cute little handbags and classic sunglasses will complete your feminine look and never go out of style.
COLORFUL FEET
More than 7 colors of the rainbow, the new shoes, sandals and sandals for Spring-Summer are covered with bright colors. Temporarily ignoring the boundaries of trends and styles, every shoe style is enthusiastically received when wearing a new color. Will you walk lightly in rubber boots, dance in a see-through pump or walk the beach stylishly in leather sandals?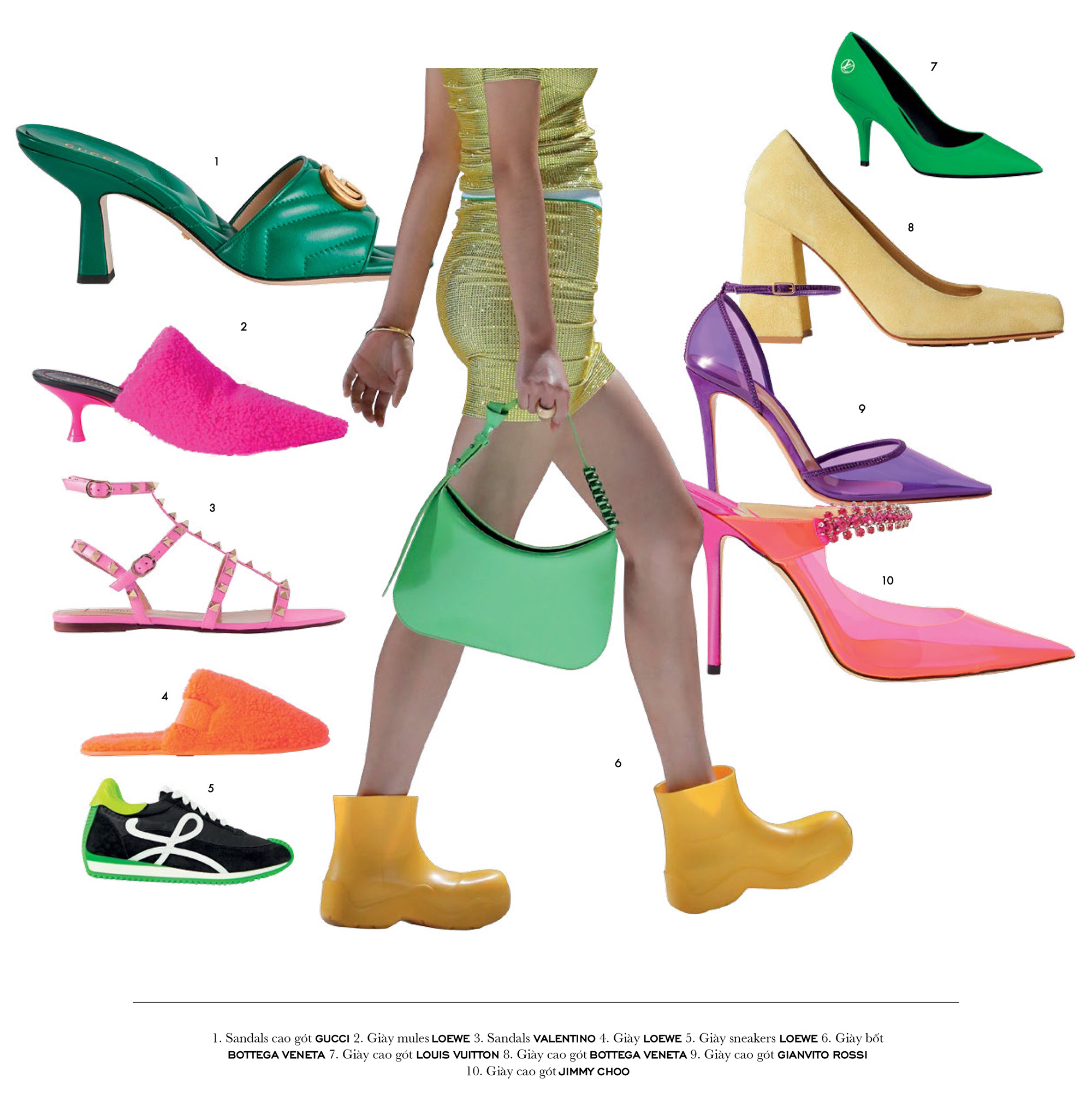 SUITS, BLAZERS AND MORE!
Gucci Spring-Summer 2022 has brought back the classic suit from previous decades. The inspiration of wearing a suit, making a standard set from color to material appears continuously from the catwalk to the street. A disruptive suit is also a worthy choice when a vest is suggested to be worn with matching shorts and high heels.
Source: Tagolife.com