Introducing our exquisite collection of We Are Never To Old For Eeyore Rug, designed to create a warm and inviting atmosphere in your home while offering exceptional comfort underfoot. Crafted with a strong focus on environmentally friendly production methods, these carpets not only enhance the beauty of your living space but also contribute to a sustainable lifestyle.
We Are Never To Old For Eeyore Rug Information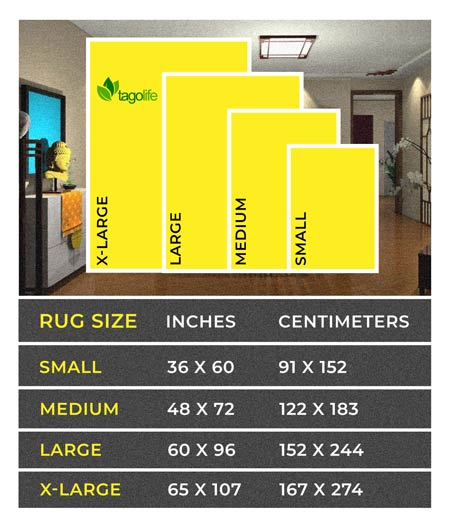 Key Features:
Experience the forefront of home furnishing fashion with our elegant Rug Carpets. Perfectly suited for a variety of indoor settings including the living room, bedroom, children's room, and nursery, these cozy rugs add a touch of charm to any interior decor. Embrace the delightful ambiance they create, providing a comfortable haven within your home.
Ideal for keeping your feet warm on cold hardwood floors, our plush faux rugs are also perfect for children to lounge and play on, offering a soft and comfortable surface for their activities.
Our We Are Never To Old For Eeyore Rug consist of three layers, each serving a specific purpose. The upper layer is made of fleece, providing a luxurious feel to your feet. The middle layer is porous, enhancing the carpet's breathability. Lastly, the bottom layer is crafted with anti-slip polyester, ensuring stability and safety.
With a thickness of approximately 7-8mm, these carpets offer a perfect balance of comfort and practicality. They are dustproof, anti-slip, and flexible, guaranteeing a hassle-free experience. Utilizing thermal transfer printing technology, we ensure vibrant colors and high-quality images that resist fading.
Rest assured, our carpets are free from harmful substances, making them safe for you and your loved ones. They are wear-resistant and durable, with a washing fastness rating of 3 or more, ensuring they retain their original beauty even after multiple washes.
Caution:
Please note that our supplier utilizes sponge inside the carpet, which is vacuum-sealed before shipping. As a result, the carpet may initially appear thin and wrinkled. To allow the sponge inside to fully recover and restore the carpet's thickness, we recommend spreading it open and giving it a few days to settle.
Typically, the carpet will flatten within 10-15 days. You can expedite this process by rolling the rug with the pattern side up and gently massaging it by hand to help ease out any creases.
Washable:
Keeping your We Are Never To Old For Eeyore Rug clean is incredibly easy. In case of spills, promptly remove any excess material and gently blot the affected area with a clean, wet cloth. Avoid rubbing the stain, as this may make it more difficult to remove. For stubborn stains, consider using a cleaner or a solution of water and dish detergent. Finish the cleaning process by blotting the area with a clean, wet cloth, followed by a dry cloth.
See more: Air Jordan 13 Sneakers
Keywords: Area Rug, Home Decor Carpet, Modern Floor Mat, Girl's Room, Kitchen Carpet, Farmhouse, Office Carpet.
Note:
- Please allow for a slight dimension difference of 1-3 cm, as the size is manually measured.
- Due to variations in monitor settings and lighting conditions, the actual color of the item may slightly differ from the visual pictures.
- If you have any concerns regarding the product quality, kindly provide us with a photo of the entire product showcasing the defect, a close-up photo highlighting the specific error, and a video recording the entire surface of the product, focusing on the details of the defect. We will address your concerns promptly and ensure your satisfaction.
Home Page: Tagolife