Introducing our high-quality floor carpets, designed to enhance your home decor with style and functionality. Whether you place them in the sitting room, bedroom, or bathroom, these versatile carpets are perfect for creating a cozy atmosphere.
Go Away Unless You Have Alcohol & Cat Treats Halloween Style Personalized Doormart Information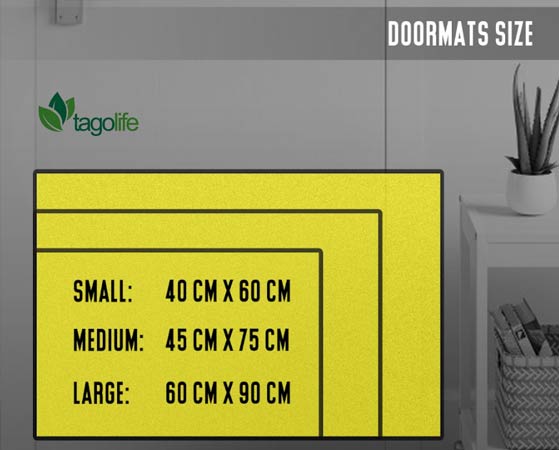 Crafted with utmost care, our floor carpets offer a luxurious and soft texture that feels smooth, elastic, and incredibly comfortable. Their vibrant colors and vivid prints add a touch of beauty and cuteness to your home, making them an excellent choice for decorative purposes.
Not only do these carpets serve as eye-catching decor, but they also have multiple practical uses. With their special non-slip design on the bottom, they ensure stability and prevent dislocation, making them ideal as anti-slip floor mats and door carpets. Additionally, they can even be used as yoga mats for your exercise routines.
We prioritize both quality and environmental consciousness. Our Go Away Unless You Have Alcohol & Cat Treats Halloween Style Personalized Doormart is dyed using environmentally friendly dyes, ensuring longer wash fastness. This means that their colors will remain vibrant even after multiple washes. Cleaning these carpets is a breeze, as they can be easily washed by water, in a washing machine, or through dry cleaning. They are also compatible with dust collectors, facilitating hassle-free maintenance.
See more: 3D Clothing
Please note that the actual color of the item may slightly vary from the visual pictures due to differences in computer displays. For size small doormats, the corners are rounded, while the remaining sizes feature square corners. As these carpets are manually measured, there may be a slight dimension difference of 1-3 cm, which we kindly ask you to consider.
Keywords: Welcome Door Mat, Custom Doormat, Welcome Mat, Entrance Door Mat Rug
Enhance your home decor and experience the comfort and versatility of our high-quality floor carpets. Add a touch of charm and functionality to your living space with these beautiful and practical additions.
Home Page: Tagolife